Order Flowers now for guaranteed delivery before Aaron's visitation.
Aaron M. Stobaugh
Aaron M. Stobaugh, age 25 of Castine, OH and formerly of Eaton, OH passed away Thursday, September 13, 2018 at Miami Valley Hospital in Dayton. He was born September 13, 1993 in Dayton to Alan & Michele (Koeller) Stobaugh. Aaron was a 2012 graduate of Eaton High School; and was employed as a parts manager at AutoZone in Eaton. He was preceded in death by his paternal grandfather James W. Koeller, Jr.; maternal grandmother Shirley Koeller; and aunts Melanie Stobaugh and Angela Jenkins. He is survived by his parents Alan and Michele "Shelley" Stobaugh of Eaton; paternal grandparents Roger and Mary Stobaugh of Fruitland Park, FL; aunt Tammy (Brad) Straszheim of Eaton; uncle James Koeller of Dayton; aunt Molly (Andrew) Aylor of Fruitland Park, FL; and numerous cousins and special friends. A private service will be held at the convenience of the family. Girton Schmidt & Boucher Gard Funeral Home, Eaton, OH is assisting with arrangements. Memorial contributions may be made to the Humane Society of Preble County, P.O. Box 72, Eaton, OH 45320 or Life Connection of Ohio, 3661 Briarfield Blvd., Ste. 105, Maumee, OH 43537. Online condolences and other remembrances may be sent to the family by visiting www.gsbfuneralhome.com.
To plant memorial trees or send flowers to the family in memory of Aaron Stobaugh, please visit our flower store.
---
Guestbook
Aaron you would have been 27 this month, we spent your birthday with Tiffany and her crew and Jimmy. You are deeply missed and I love you so very much. We went to Marion's Pizza with your liver recipient and his wife on the day that Jim received your liver, we had a wonderful time, sharing our wonderful memories of you with them. Jim is alot like fat pappy always telling jokes just being funny. I look at Jim and I just smile with tears and say I am so proud of my son's unselfishness decision to donate to those in need. Jim has been my life saver with my grieving of losing you. I miss and love you so very much. RIP my handsome son
Mom Sep 16 2020 12:00 AM
With your birthday coming in less in a week, you will be 26 yrs old. That day at one time was one of many happiest day's but now I struggle to to happy on that day. I will forever cherish that day but at the same time that day is also has broken my heart. I can no longer receive that phone call, feel your hugs, her your voice and most of all to hear you say " I love you momma" My mind and emotions are just like I'm on a rollercoaster and it won't come to a complete stop for me to just take a deep breath. I miss and love you so very much Aaron..... RIP my handsome son and I can't wait to see you once again
Shelley Sep 7 2019 12:00 AM
Aaron as ur Birthday is just around the corner, we will be celebrating u turning 26, Jim and Karen along with our family will be together. I bought some For Get Me Not flower seeds and balloons for each of us in honor of ur life, I'm even getting a cake. I miss u bunches and will forever love you. Life without u is not the same but I do have alot of wonderful memories that I cherish tucked in my heart. I love u son. RIP my handsome son
Mom Jul 31 2019 12:00 AM
Son, you have no idea how much I miss you. My life is so incomplete without you. I love you so very much and adapting to this world without you is so challenging. Each and every day is a struggle. I miss and love you so very much. Have peace my son, love mom
Mom May 22 2019 12:00 AM
Son in a week your daddy and I will be meeting Jim's siblings and the rest of his family. Jim and his brothers refer you as brother number 6. You now have 5 older brothers to which your no longer a only child. Jim and his wife Karen are so very grateful for your unselfish kindness for giving Jim your liver and providing him a second chance at life. I am so proud of you son but I do struggle not having you here with me on earth. I know your in a better place and I am sure that you and fat pappy are having a wonderful and peaceful time there in heaven. Keep watching over your daddy and I because we sure do need it. As I sit and watching college softball season I can hear you saying " I guess mom owns the TV for the next 3 months " and I just laugh and smile remember the moments you and daddy hearing me cheer for my favorite team. I miss and love you so very much and I couldn't be any prouder of you. RIP my handsome son. Hus and kisses mom
Mom Mar 31 2019 12:00 AM
A photo was added for Aaron M. Stobaugh
Mom Mar 22 2019 12:00 AM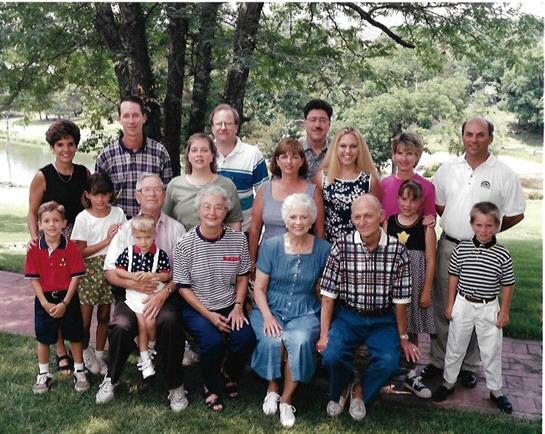 Son yesterday morning I seen 2 cardinals and I immediately thought of you, I miss you deeply and I wish we could have been sitting on the porch watching them together just like we have done over the year's. My love for cardinals and enjoying watching them with you is one of my fondest memories with you. Tell fat pappy this because as we all aware he loved watching them to. I love and miss you son.. RIP my handsome son
Mom Mar 5 2019 12:00 AM
Aaron this morning I looking at the scrapbook I made you for graduation and just smiling from ear to ear looking back on that special day and your eye's just sparkling when your daddy and I got you a motorcycle as your gift. Little did I know that one day I would look back and feel empty even with the fondness memories. I miss that smile of your's and those words " I love you momma" I can still hear you saying that to me. Fly high my handsome son until we meet again, love you and miss you, mom
Mom Feb 13 2019 12:00 AM
Aaron I'm missing you horribly this morning. I miss our jokes, our arguments, our talk's and just miss having you here with me.... my heart has not healed and I miss and love you to the moon and back. RIP my handsome son until we meet again
Mom Jan 6 2019 12:00 AM
Happy New Year's Day Aaron. I hope you and fat pappy had a wonderful time celebrating together. I miss and love you so very much, hugs and kisses my handsome son
Shelley Jan 1 2019 12:00 AM
Show More Entries