Order Flowers now for guaranteed delivery before Barbara's visitation.
Barbara A. Hutchison
Barbara A. Hutchison, age 90, of Eaton, OH passed away Tuesday, July 3, 2018 at Vancrest Health Care Center in Eaton. She was born December 4, 1927 in Richmond, IN to the late James and Reba (Lewis) Sheehan. Barbara retired as librarian at the Brooke-Gould Memorial Library in 1991. She also worked for the Ohio Commission on Aging and helped start Meals for the Elderly and Meals on Wheels in Eaton. Barbara was an avid reader and was a founding member of the Preble County Literacy Coalition. She was a board member of the Preble County Council of Aging. She was active in the Preble County Democratic Party and enjoyed current events, spending time outdoors and sharing laughs with family and friends. In addition to her parents, she was also preceded in death by her first husband Robert L. Day in 1951; second husband Robert H. Hutchison in 2010; son Michael R. Day in 1985; and grandson Brandon Cross in 2015. She is survived by her daughter Mary Beth Day of Hillard, OH; daughter and son-in-law Susan and Bob Lain of Eaton, OH; son J. Patrick Hutchison of Indianapolis, IN; grandchildren Michelle (Edward) Malloy, Cristie Day, Ryan Day, Ian Cross, Neil Lain and Heather Lain; 9 great grandchildren; and numerous cousins and many special friends. Visitation will be held on Saturday, July 7, 2018 from 11:00 am until time of funeral services at 1:00 pm at the Girton Schmidt & Boucher Gard Funeral Home, 226 West Main Street, Eaton, OH. Burial will follow at Mound Hill Cemetery in Eaton. Memorial contributions may be sent to the Preble County District Library, 450 S. Barron St., Eaton, OH 45320 or Humane Society of Preble County, P.O Box 72, Eaton, OH 45320. Online condolences and other remembrances may be sent to the family by visiting www.gsbfuneralhome.com.
To plant memorial trees or send flowers to the family in memory of Barbara Hutchison, please visit our flower store.
---
Guestbook
A photo was added for Barbara A. Hutchison
gsbfh@woh.rr.com Jul 10 2018 12:00 AM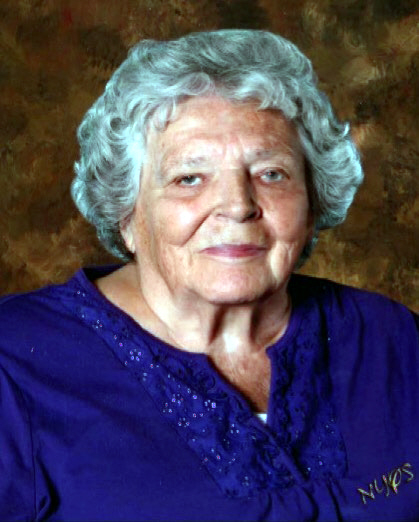 My cousin Barbara was also a very good friend. I loved her and Bob. I have lots of memories of spending good times together. I will miss her conversations on the phone also. Love to MaryBeth, Susan, Patrick and all the grandchildren and great grandchildren. My Condolences and prayer's to the family.
Shirley Leonard Jul 6 2018 12:00 AM
A candle was lit in memory of Barbara Hutchison
Shirley Leonard Jul 6 2018 12:00 AM
Mary Beth, I'm sorry to learn of your mom's passing but I'm positive she's in the gentle hands of The Man Upstairs. I looked forward to seeing she and Bob on my many trips to Vancrest to see my parents; they were always so upbeat! Know that you and your family are in the hearts of many at this time. Pam (Martz) Hester
Pam (Martz) Hester Jul 5 2018 12:00 AM
Sue, Mary Beth, Pat, Thinking of all of you and all of your family at this time... your Mother was a piece of history in our town , With so many people loving her. Always friendly always had a kind word for everyone. She will be missed. We are so sorry. Love and hugs. Andy & Susan
Susan Jul 5 2018 12:00 AM
I am so sorry to hear of the passing of Barbara. I am sad I never had the opportunity to know her but have known her daughter, Mary Beth. I have heard many a times what an extraordinary woman her mom was, not only to her family but to so many she knew. Praying the Lord brings comfort to all during this difficult time. Marilyn Greco
Marilyn Greco Jul 5 2018 12:00 AM
A candle was lit in memory of Barbara Hutchison
Marilyn Greco Jul 5 2018 12:00 AM
I somehow can hear your mother saying what's all this fuss about as all the condolences roll in. But secretly she'll be amazed. She's joined with my best buddy Bob so now all is right with the world! I see them sitting in a comfy restaurant, Bob with a glass of Jack Daniels and Barbara with her gin and tonic, catching up on the past, Beverly and I will miss her but realize she was ready to let go. She had a remarkable life, raised a wonderful family and did a lot of good works. Not bad for a little Irish girl from Preble County!
John Keefe Jul 5 2018 12:00 AM
A candle was lit in memory of Barbara Hutchison
Jean Dawson Jul 5 2018 12:00 AM
Susie: Our thoughts and prayers are with you and your family. Scott & Michelle
Scott & Michelle Aten Jul 5 2018 12:00 AM
Show More Entries