Order Flowers now for guaranteed delivery before Frank's visitation.
Frank Z. Worley
Frank Z. Worley, age 97, of Eaton, OH passed away Monday, April 27, 2020 at the Vancrest Health Care Center in Eaton. He was born on February 26, 1923 in Liberty, IN to the late Charles Thurman and Lannie Mae (Ketron) Worley. He was a U.S. Army Air Force Veteran who served during WWII as a Flight Engineer on B17s and B-24s; flying 35 missions over Europe including two flights over Normandy. After the military, he worked at Frigidaire and Inland Manufacturing. In 1958, he left General Motors to work on the NASA space re-entry program at Wright Patterson Air Force Base. He then founded the Newco Corporation, which did electrical work in industrial plants. He also founded Frebco, an electrical and mechanical contractor. He sold both companies in 1998. He was a member of the Eaton United Church of Christ. Frank was an avid golfer, shooting 16 holes-in-one; and was a member of the Eaton Country Club and the Miami Valley Golf Club. In addition to his parents, he was also preceded in death by his wife Kathryn Worley who passed away in 2011; brothers William Martin Worley, Charles Worley, Jr. and Ralph Worley; and sister Betty Worley. He is survived by his brothers Robert Worley of Gratis and Lonnie Worley of New Paris; and a host of loving nieces and nephews. Due to the Covid-19 pandemic, a private service will be held at the convenience of the family. Burial will be at Mound Hill Cemetery in Eaton, OH. Girton Schmidt & Boucher Gard Funeral Home is assisting with arrangements. Memorial contributions may be sent to the Eaton United Church of Christ or Hospice of Dayton, 324 Wilmington Avenue, Dayton, OH 45420. Online condolences and other remembrances may be sent to the family by visiting www.gsbfuneralhome.com.
To plant memorial trees or send flowers to the family in memory of Frank Worley, please visit our flower store.
---
Guestbook
Frank and Kathryn were my neighbors growing up in Eaton. I have fond memories visiting them on my way home from school, spending time with them on the holidays, visiting Kathryn at the pool and Frank on the driving range. They were a great couple and I considered them as another set of grandparents. Peace and love to them both. xoxo
D'Layne Graney Aug 13 2020 12:00 AM
Sincerest condolences from all of the volunteers at the 493rd BG Museum, Debach England
493rd BG Museum, Debach, England Jun 19 2020 12:00 AM
Frank was one of the last true gentlemen ...he will be sorely missed cynthia vosler-Baruxes
cyndiluhu2@comcast.net May 4 2020 12:00 AM
I am so saddened to hear of Franks passing.. My father met Frank in the military.. They stayed friends through the years... I stayed in contact with Frank after my father passed for the last 25 years.. Im so happy I was able to visit with him last summer.. We spent the day talking about his life.. Ill miss his beautiful smile, his wonderful stories about golf and his phone call on my Birthday he never forgot..Rest In Peace my dear Frank..
Christine Lisska May 2 2020 12:00 AM
Condolences to the Family (Babe) Thelma Cook
Lisa Noe May 1 2020 12:00 AM
A candle was lit in memory of Frank Worley
Lisa Noe May 1 2020 12:00 AM
A photo was added for Frank Z. Worley
gsbfh@woh.rr.com Apr 30 2020 12:00 AM
A photo was added for Frank Z. Worley
Dean Steele Apr 29 2020 12:00 AM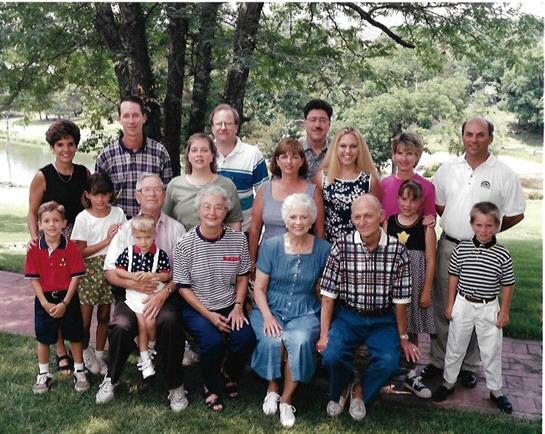 It will be a sad day without Frankie on golf course.If you were lucky to be his partner you were in heaven. Now he is looking down from there with another of his special sayings. Rest in peace my friend. Ty Yancey
Ty Yancey Apr 29 2020 12:00 AM
On behalf of Commodore Preble Chapter, Daughters of the American Revolution, I extend our sympathy on the loss of your family member Frank Z. Worley, a veteran of the U.S. Army Air Force. Thank you for his service to our country.
Jane Morell Smith Apr 28 2020 12:00 AM
Show More Entries