Order Flowers now for guaranteed delivery before Marjorie's visitation.
Marjorie Mae Schmitz Walsh
Marjorie Mae Schmitz Walsh, age 78, of Eaton, passed away Sunday, March 1, 2020 at Hospice of Dayton. She was born March 31, 1941 in Dayton to the late Nazaire and Eleanor (Werr) Vincent. She was a member of the Visitation Catholic Church in Eaton, where she served on the bereavement committee and was also a member of St. Anne's Sodality. She farmed with her first husband Jerry for many years; and was a 4-H advisor for the High Hooves Pony Club OH. She was an avid gardener, enjoyed writing; and sewing quilts. In addition to her parents, she was also preceded in death by her first husband Peter J. "Jerry" Schmitz; one sister and three brothers. She is survived by her daughter Kathleen Anspaugh of Eaton; son William (Rosa) Schmitz of Los Alamos, NM; son Patrick Schmitz of West Alexandria; daughter Madeline (Andy) Monnig of Miamisburg; daughter Jeanette Schmitz (fiancé Andy Geeting) of Florida; husband Robert Walsh of Eaton; grandchildren: Blake, Alicia, Katie and Anna Marie Anspaugh, Ana and Luisa Schmitz, and Thomas and Caroline Monnig; one brother and six sisters; and numerous nieces and nephews. Mass of Christian Burial will be held at 1:30 pm on Saturday, March 7, 2020 at Visitation Catholic Church, 407 East Main Street, Eaton, OH with Father David Doseck officiating. Burial will be at Sugar Grove Cemetery in West Alexandria. Visitation calling hours will be from 5:00 to 8:00 pm on Friday, March 6, 2020 at the Girton Schmidt & Boucher Gard Funeral Home, 226 West Main Street, Eaton. Memorial contributions may be made to Birthright of Eaton, Eaton Area Community Chorus or charity of donor's choice. Online condolences and other remembrances may be sent to the family by visiting www.gsbfuneralhome.com.
To plant memorial trees or send flowers to the family in memory of Marjorie Schmitz Walsh, please visit our flower store.
---
Guestbook
Will and family, you have our deepest condolences on the loss of your mother. She was a wonderful woman, so warm and kind. You are all in our prayers. The Colgan Family.
James Mar 4 2020 12:00 AM
I was saddened to hear of Margie's death. I was just thinking of her in the last few days when I was out in the area of the farm. I have such good memories of our family times together. My heart goes out to all the family. May the loving memories and good times always be in your hearts. You are all in my prayers. Love, Linda Lightner (Beaver)
Linda Lightner (Beaver) Mar 4 2020 12:00 AM
I am so sorry to hear about her passing. You and her family have my condolences. I used to clean Bob and Marjorie's house. Sincerely,Sandy Rose
SANDRA ROSE Mar 4 2020 12:00 AM
Will & Family- we send yall our condolences for your mother. She sounded like a wonderful lady, providing lovely gardens and teaching others about 4H. Our prayers are with you at this sad time. -love Val,Phil Mullan family.
Valerie Mullan Mar 4 2020 12:00 AM
A candle was lit in memory of Marjorie Schmitz Walsh
Valerie Mullan Mar 4 2020 12:00 AM
A photo was added for Marjorie Mae Schmitz Walsh
Mary Blonigen Mar 3 2020 12:00 AM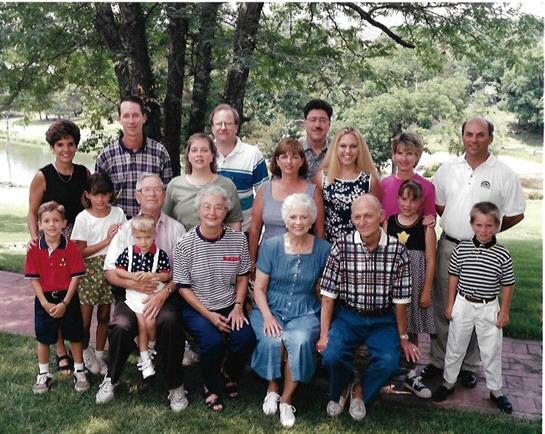 Bob, I am so sorry to read this loss of your wife, Marjorie. You have my deepest condolences Mary Lehmann Corbin Ky.
Mary Lehmann Mar 3 2020 12:00 AM
Sincere condolences on the passing of your wife Mr Walsh.
Carolyn Smith Mar 2 2020 12:00 AM
A candle was lit in memory of Marjorie Schmitz Walsh
Carolyn Smith Mar 2 2020 12:00 AM