Order Flowers now for guaranteed delivery before Martha's visitation.
Martha P. Horton
Martha Aileen Pierson Horton, age 94, of Middletown, OH, passed away Friday, December 21, 2018 at Otterbein Senior Life Care Center in Middletown. She was born November 14, 1924 in Beattyville, KY to the late Hubert and Kelsie (Strong) Pierson. In addition to her parents, she was also preceded in death by her son Larry Dale Horton, six sisters: Mae, Joyce, Opal, Myrtle, Thelma and Connie; and four brothers Curt, Hubert, Glynn and Otis. She is survived by her daughter, Sharon (Eddie) Gibbons; granddaughter Brandy (Cecil Delloma) Miller; granddaughter Kelley (Bryan) Deacon; granddaughter Kathryn Gibbons; seven great grandchildren: Isaac, Jacob Samuel, Makayla, Jacob Ray, Uriah, Nathanael and Arabella; and a very special nephew and niece, Ron & Sherry Newlin. Visitation will be held on Friday, December 28, 2018 from 10:30 am until time of funeral service at 12:00 noon at the Girton Schmidt & Boucher Gard Funeral Home, 226 West Main Street, Eaton, OH, with Pastor Michael Gray officiating. Burial will follow at Mound Hill Cemetery in Eaton. Memorial contributions may be sent Otterbein Senior Life Care Center Middletown Activity Fund, 105 Atrium Drive, Middletown, OH 45005. Online condolences may be sent to the family by visiting www.gsbfuneralhome.com.
To plant memorial trees or send flowers to the family in memory of Martha Horton, please visit our flower store.
---
Guestbook
Another family holiday without you - I miss you so much Mom - love you. Sharon
Sharon Gibbons Nov 24 2020 12:00 AM
Happy Mothers Day mom. I miss you so much. Think about you every day
Sharon Gibbons May 10 2020 12:00 AM
Happy Birthday Mom - your first to be celebrated in Heaven. I love you and think about you every day. Miss you so much.
Sharon Gibbons Nov 14 2019 12:00 AM
First Mother's Day without you mom. I miss you so much.
Sharon Gibbons May 8 2019 12:00 AM
I sure miss you mom:(
Sharon Gibbons Feb 4 2019 12:00 AM
My first fond memory of Aunt Martha was when I was about 6 or 7 and we would gather at her house on the weekend and she would fix such a wonderful meal that included biscuits and gravy. I know she could fix her own biscuits from scratch but she would also bake the little Philsbury or Ballad biscuits in the can that you got at the store. Those were my first and I thought that was so neat. I believe I ate more than my share. Also many good memories of Aunt Martha all through my life and I cherish the last time I talked with her just before she went on to heaven. I loved her so very much. Ron Newlin
Ron Newlin Dec 27 2018 12:00 AM
A photo was added for Martha P. Horton
Sharon Gibbons Dec 23 2018 12:00 AM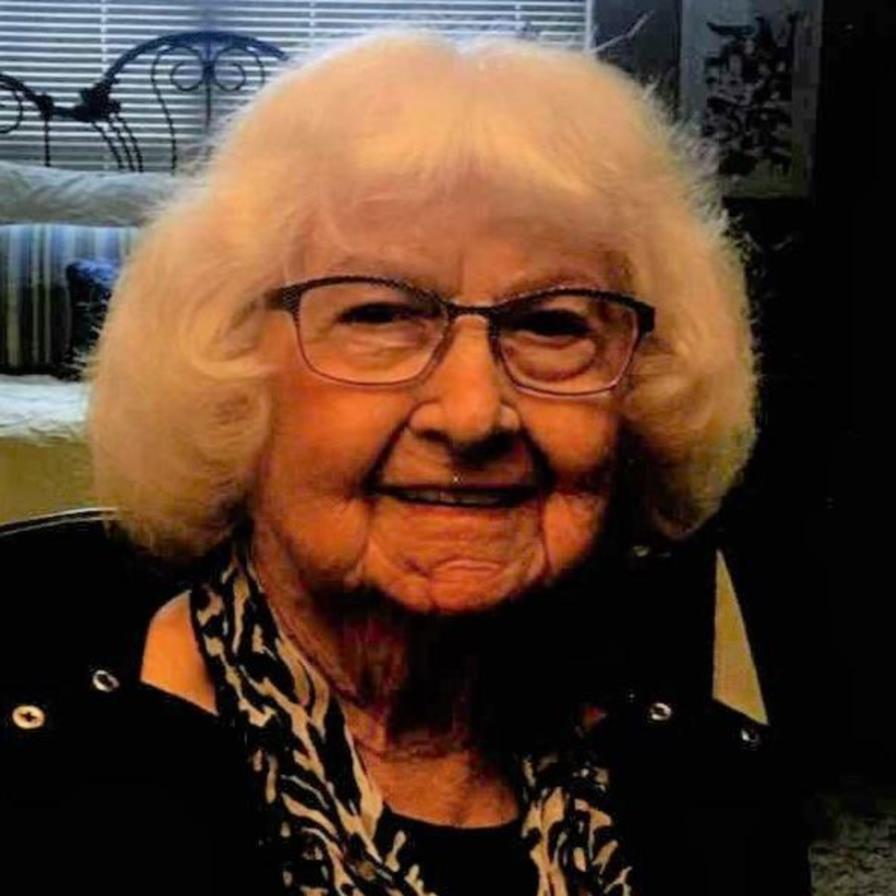 A photo was added for Martha P. Horton
Katie Gibbons Dec 22 2018 12:00 AM