Order Flowers now for guaranteed delivery before Wilda's visitation.
Wilda A. Rexrode - Murray
Wilda A. Rexrode - Murray, age 84, of Greenville and formerly of Preble County, passed away Wednesday, March 14, 2018 at the Brethren Retirement Community. She was born May 10, 1933 in Camden to the late Otho and Dorothy (Rodeffer) Rexrode. Wilda retired as an Executive Assistant from the Secret Service and Department of Justice. After retirement she enjoyed living in Florida for 15 years, returning to Ohio in 2015. In addition to her parents, she was also preceded in death by her husband Ron Murray; son Robin J. Davidson; and brothers Cleo R. and Dale W. Rexrode. She is survived by her son Scott (Rhonda) Davidson of Eaton; brother Phil (June) Rexrode of Campbellstown; grandchildren: Erin Redick of Eaton, Whitney Burton of Columbus, IN and Abram Davidson of New York; 4 great grandchildren; sister-in-law Carolyn Rexrode of Florida; and daughter-in-law Jocelyn Lambert of New York. Visitation will be held on Sunday, March 18, 2018 from 2:00 to 4:00 pm at the Girton Schmidt & Boucher Gard Funeral Home, 226 West Main Street, Eaton, OH. A private burial will take place at Mound Hill Cemetery in Eaton. In lieu of flowers, memorial contributions may be sent to State of the Heart Care Hospice, 1350 North Broadway, Greenville, OH 45331. Online condolences at www.gsbfuneralhome.com.
To plant memorial trees or send flowers to the family in memory of Wilda Rexrode - Murray, please visit our flower store.
---
Guestbook
Wilda, your have gone to be with our Heavenly Father....rest well. When you lived here in Florida, we use to meet up for lunch, along with Carolyn, and had some good thoughts, exchange latest in our lives. Sympathy to family....Pat Guiler
Pat Guiler Mar 15 2018 12:00 AM
My dear Wilda. My wonderful memory of you was at your house in the small town of Campbellstown, Ohio. As a young girl, the memory of the farmhouse, smells of your good cooking, playing with the "kitties" and your wonderful smile will always be with me! Still snuggling up in your wonderful afghan. Rest in Peace dear lady. Patsy Harris
Patsy Johnson Harris Mar 15 2018 12:00 AM
I am so sorry for your loss. I always looked up to her as a kid. I loved her laugh.
Barbara Cox Mar 15 2018 12:00 AM
A candle was lit in memory of Wilda Rexrode - Murray
Barbara Cox Mar 15 2018 12:00 AM
So sorry for you loss.
Paul Wigger Mar 15 2018 12:00 AM
A candle was lit in memory of Wilda Rexrode - Murray
Paul Wigger Mar 15 2018 12:00 AM
A photo was added for Wilda A. Rexrode - Murray
Jocelyn Lambert Mar 14 2018 12:00 AM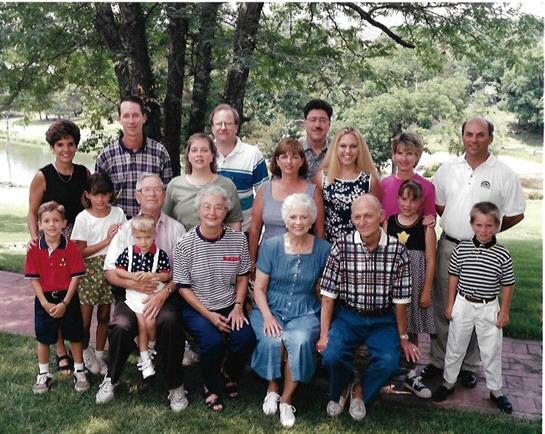 Scott, my heart aches for you and your wonderful family. I am sending much love to you all now and always. Donna crist
Donna Crist Mar 14 2018 12:00 AM